Leticia and Guatelupe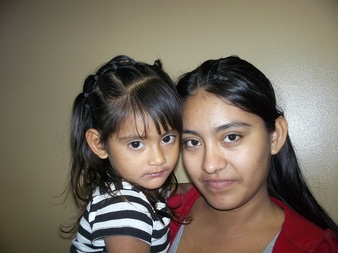 Leticia struggled in a domestic violence situation with the father of her child in Mexico. Now that she is in the USA, she is struggling to care for her precious 4 year old daughter, Guadalupe. Leticia is finding new dignity and independence as she raises her child. Guadalupe is Leticia's sole responsibility and her meager earnings won't allow her to arrange the legal help she needs in order for both of them to stay in a stable environment.

She needs someone to help her help make that possible.
---