Ya registré a mi Familia
¿Ahora qué?
Gracias por su interes en el programa de juguetes de navidad!
Nos alegramos en poder servir a su familia. Dios le ama y la venida de su Hijo,
Jesucristo, es un regalo especial para todos.
Si usted ya registró a sus hijos, estaremos en contacto con usted por medio del telefono celular que usted nos proveyó. Favor de llamar al 919-391-8322 o a l 919-322-0360 para más información o preguntas.


La dirección para recoger los regalos es: 3033 Stonybrook Drive, Suite 3, Raleigh 27604
La fecha de recoger los juguetes es: el 17 de diciembre
Recuerde: Si los ninos lo acompañen en el día del evento, hay un cuarto aparte donde pueden esperar hasta que usted termine de escoger los regalos.
Volunteer Opportunity
You still have an opportunity to give back to the community,
come and make this wonderful, and
Don't forget the wrapping paper!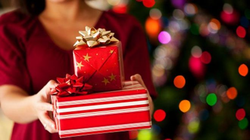 Christmas Toys for Tots Program
an awesome time for many families.
YOU CAN participate with us this

December 16 or 17
What can YOU do? You can...


---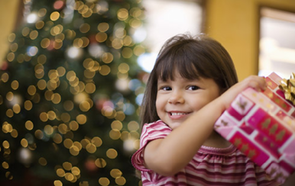 On Friday 16th (between 4-8pm)
Donate your time:
-Load and unload toys from a truck
-Organize toys on tables
-Donate Items needed:
-Coffee and cookies for refreshment
-Material for wrapping the gifts, bows, etc
---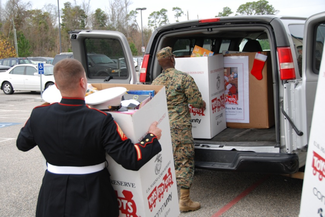 On Saturday 17th
(any time between 8:00am to 7:00pm):
- Bring a roll of wrapping paper
-Smile and welcome people at the door
-Wrapping gifts
-Praying with families
-At the Registration Table
-Helping families to find their gifts
-Play a Christmas DVD for those waiting their turns
---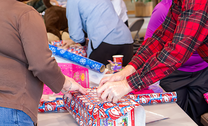 are certain that with YOUR participation,
more than 200 Kids will experience
a more meaningful and wonder-filled
Christmas than ever before.


---